If you've ever tried to grab a 'quick' insurance quote, then you know just how complex and overwhelming the process can be. But by working with Insurance Brands Australia to create the future platform for insurance.com.au, Zeroseven has developed a flexible, automated and multi-tiered system that makes insurance simple – for customers and customer service staff alike.

Taking care of business insurance
The Insurance Brands Australia group is made up of companies with a long history of expertise in what they do, with close to 40 years' experience helping over 30,000 Australians protect their assets, businesses and livelihoods.
The insurance.com.au team is made up of people who love insurance, but they also understand it isn't everyone's thing – which is why insurance.com.au has been developed with a focus on getting things done, easily and efficiently, and in the least possible time.
In creating the new insurance.com.au platform, which is largely focused on business insurance, Zeroseven developed a public-facing website, the insurance application journey and the customer portal,  with ease of use in mind, in order to remove barriers and help customers tick 'insurance' off their to-do list quickly. 
To ensure a seamless look and feel with the brand essence, Zeroseven's design team were guided by the brand's style guide, expertly developed by a data led marketing agency.
Instead of presenting applicants with lengthy and intimidating forms to complete, the site has been designed so there is only one question on-screen at a time. This simple, step-through process puts users first; taking the least amount of information from them possible to get to their quote.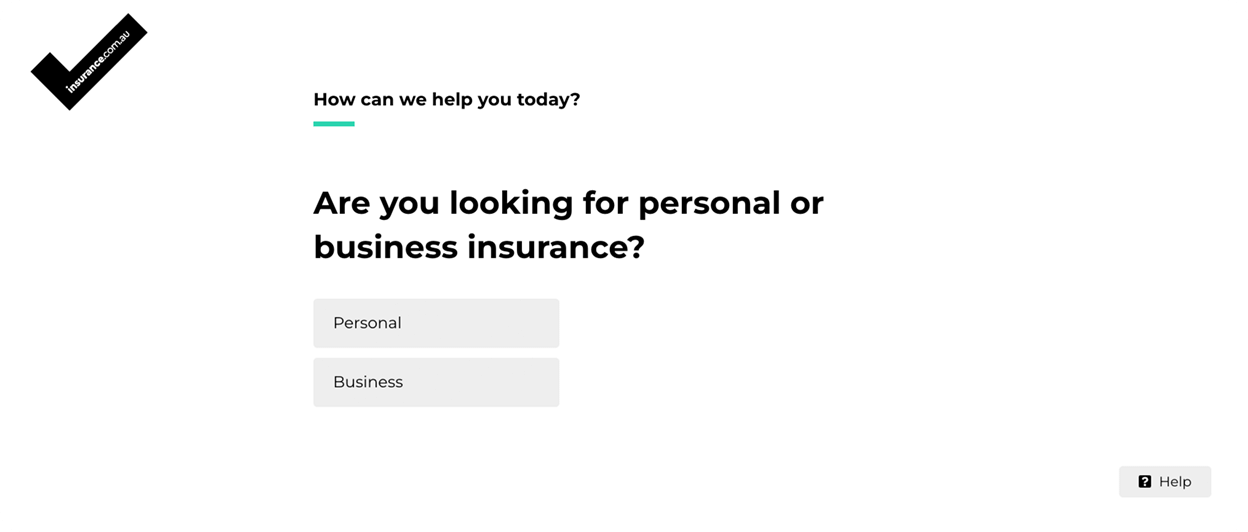 Zeroseven enabled this process through the development of a comprehensive configuration-driven insurance application engine, catering for product-specific question-flows, automated quoting, multiple payment methods and policy binding.
To support this, the design of the application is strikingly stripped-back. Largely black-and-white, the site employs minimalist graphics – including icons for each occupation the site has a policy for – with no superfluous design elements, so users remain squarely focused on advancing towards their quote.
Accounts are created for every user who begins the process of obtaining a quote. These users can then enter their details to pick up where they left off, and they can access the customer portal, which now allows customers to access their policies and make changes to their coverage if required, enabling full lifecycle self-service for complex insurance products.

The public-facing site is built on the intuitive Kentico Xperience 13 CMS, which enables the insurance.com.au team to easily track conversion rates, and add additional content to the site using simple drag-and-drop widgets, without requiring any technical skills on their behalf.
Kentico Xperience 13 also enables administrators to assign specific users and roles different permissions for each step of the workflow, which is particularly relevant when creating content for such a highly regulated industry.
A complete solution
The new insurance.com.au platform doesn't just make life easier for customers and administrators. The project also included the design and creation of a policy management system for the day-to-day operations of customer service staff.
Through this system, customer service staff now manage customer accounts and policies, unique insurance cover requirements, underwriter referrals, endorsements, cancellations, payments and refunds.
Just like the public-facing site, this custom Policy Application Management Interface has been designed with efficiency and effectiveness as the top priorities.
Zeroseven liaised directly with customer service staff to develop a deep understanding of their roles and ensure the top actions they require are fast and findable, optimising their ability to assist as many customers as possible, as quickly as possible.
Better yet, the Policy Application Management Interface also automates the creation of policy documents, including policy schedules, certificates of currency, invoices, quotes and summaries.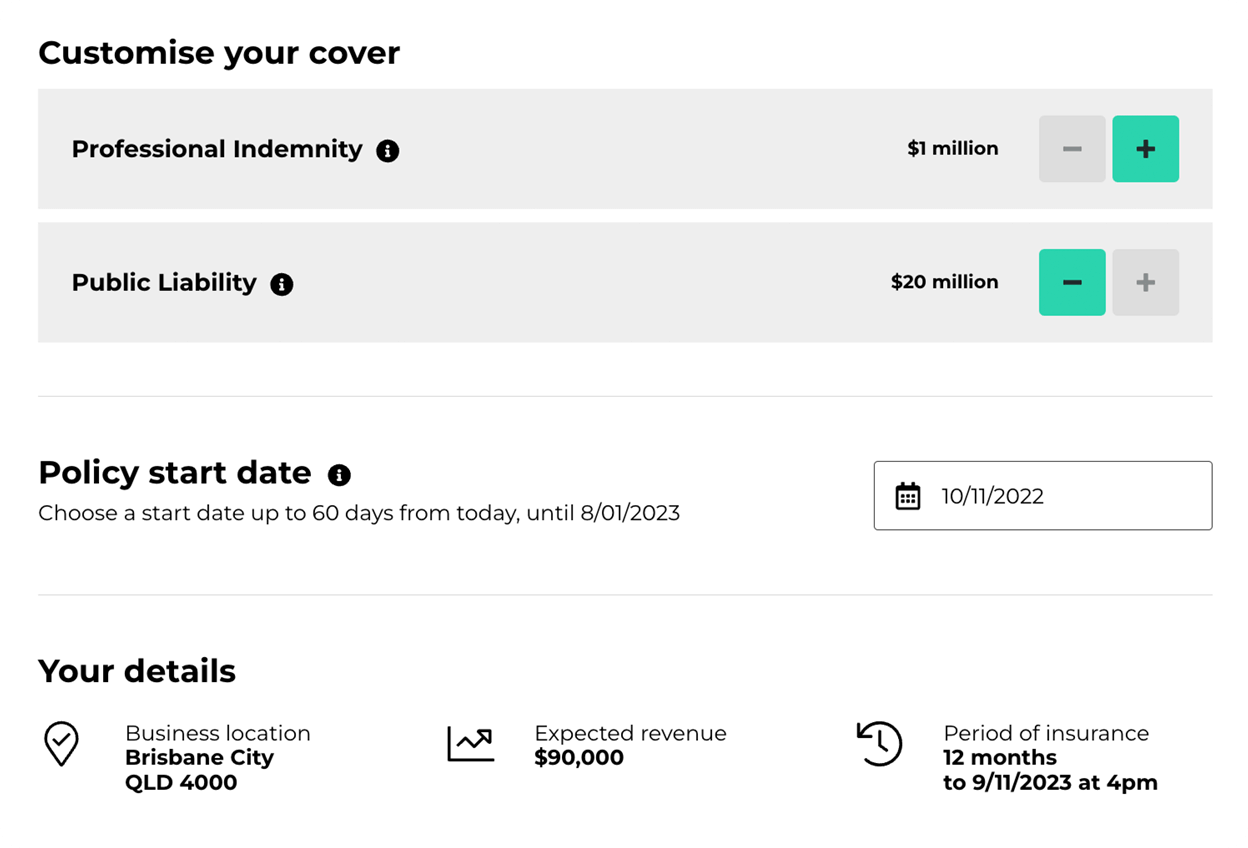 This required Zeroseven to carefully integrate a suite of existing and new systems – including a custom pricing engine, insurance-specific financial reporting, multiple payment gateways and CRM systems – into one streamlined interface.
This need for integration is one reason that Zeroseven took an API-first approach to developing the core application that insurance.com.au is now built on. By centering the API, we were able to create an ecosystem in which applications – both internal and external – can easily communicate and interface with one another.
The insurance.com.au team had access to both the Policy Application Management Interface and the customer-facing site throughout their development, so they could request additional features as needed, ensuring the finished products delivered on every requirement. 
An insurance platform for the future
Ultimately, the API-first core application built from the ground up by Zeroseven provides insurance.com.au with a modern foundation – and it gives them the same security and certainty they seek to provide their members.
This API-first approach centralises and secures insurance.com.au's data, and ensures that all modifications to that data are strictly controlled and tracked. The application is hosted on Microsoft Azure, providing superior geo-redundancy, monitoring and alerting.
But this API-first approach also provides logic control for new and future systems. Essentially, it means that as the brand's product range grows over time, APIs can be reused and new applications can be built using the same central logic, minimising the time and effort required to add new functionalities and speeding up the process of bringing new products to market.
Along with the continuous enhancements and long-term support provided by Zeroseven, this API-first approach future-proofs insurance.com.au – so while they're protecting their members against the unexpected, they can be confident in the future of their own platform.