Running the World
Get your running shoes on and virtually run around Australia, Europe and the USA via this ingenious website and app.
The brief
A full web application revamp was needed to provide more functionality and to improve the overall performance, whilst expanding from just Run Down Under to include Run Around Europe and Run Around USA.The objectives for the new web application and launch of the public websites included:
Create public facing websites for each map location (Australia, Europe and USA)
Represent the new brand in a contemporary and consistent manner
Responsive design to access the application and websites on mobile and tablets
Implement a new user friendly CMS
Develop an interactive user journey
Integrate with Google and Strava API's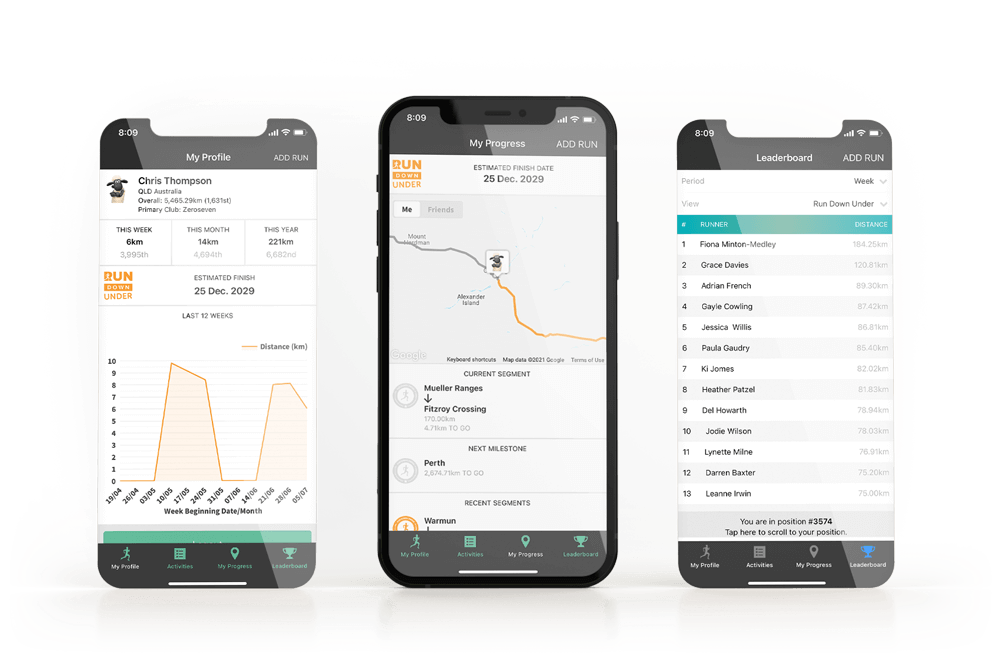 The solution
Run The World is the go to web application for users to virtually run around the world, a user can select Run Down Under, Run Around Europe or Run Around USA. The application tracks your running progress and uses an interactive map to show your exact location and distance to the next town you are about to discover. A user can compete against friends, set running goals, keep an eye on the leaderboard and track their running progress over the years. 

Zeroseven was involved in the strategy and planning process and worked hard to create a web application that is user-friendly, engaging, and one that will have endless opportunities and continue to develop. 
Integration with the Umbraco CMS allows Run The World to add and edit content on their public sites with ease, the websites are responsive and optimised for mobile and tablet, encouraging users to log in to Run The World anywhere and at anytime.