Kentico May 2023 Site of the Month Award
The First Five Years website aims to create a collaborative community of parents, professionals and educators to share insights and experiences about the early years and help meet the challenges of raising young children.
The site was awarded Kentico's site of the month for May 2023 as an example of an outstanding digital experience and implementation on the platform.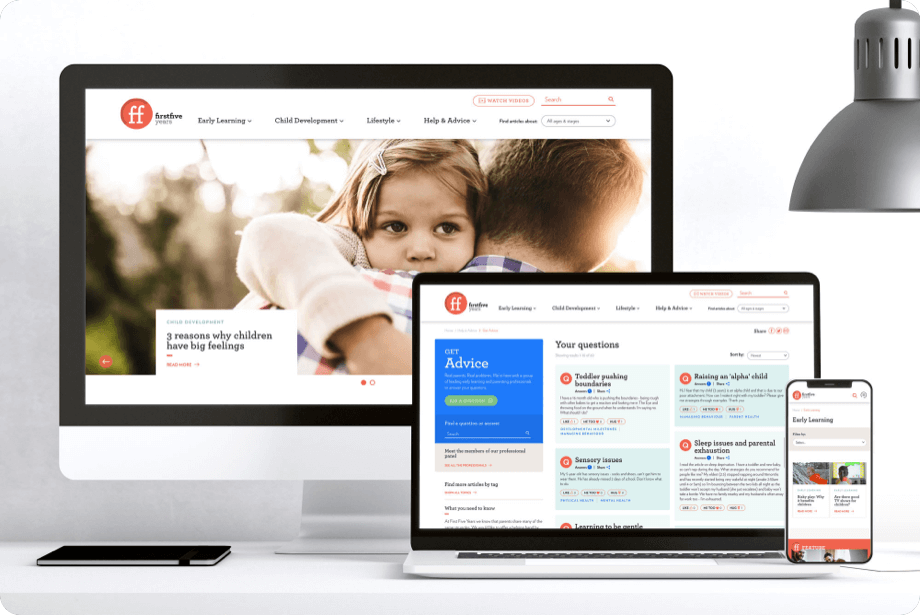 The site was upgraded to the latest MVC version of Kentico to ensure the latest features of the platform were being used including security and technology. The online marketing features were brought over from the previous version of the site, meaning the end users were not affected by the upgrade.  
The First Five Years website utilised Kentico's modularity and intuitive interface enable editors to add new pages and content to the site with minimal effort, using custom widgets and layouts. 
To achieve this award, websites must catch the attention of the Kentico judges with their outstanding digital experiences. The award winning websites demonstrate the versatility of Kentico's DXP and its ability to transform online presence and engage audiences in innovative ways.
Thank you to everyone involved!
View the upgraded website firstfiveyears.org.au
View the original case study
See the other May 2023 Site of the Month winners on the Kentico website