Kentico Xperience Site of the Year 2021 Finalist
The Mater Education website was completely rebuilt on the latest Kentico platform with the IA rethought and new functionality added to make the experience of finding a course more intuitive for users and the editing experience more enjoyable for site editors. 
The site features a better way of finding courses, grouped by career pathways, as a user would want to see them, as opposed to grouping by discipline or course name, as might come naturally to a facilitator. This approach allows for cross-pollination, as certain courses are relevant to more than one pathway.
Read the Mater Education case study.
Thank you to everyone who voted and we hope to create more fantastic, award winning websites for government and enterprise with our next Kentico Xperience builds.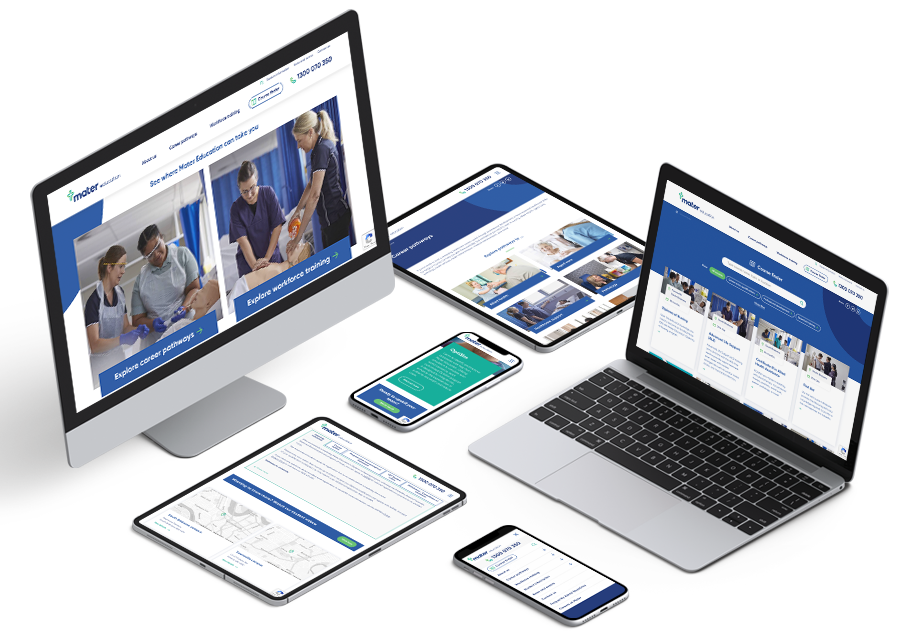 About the awards
The Kentico Site of the Year awards recognise the best websites built on Kentico Xperience. The awards are worldwide so it a great honour to have an exceptional solution chosen from right here in Australia.
Websites or apps that win awards show excellence in creativity, innovation, content modeling, and the use of technology.  
See all the 2021 Kentico Xperience winners and finalists here.