Facing the future with Umbraco 9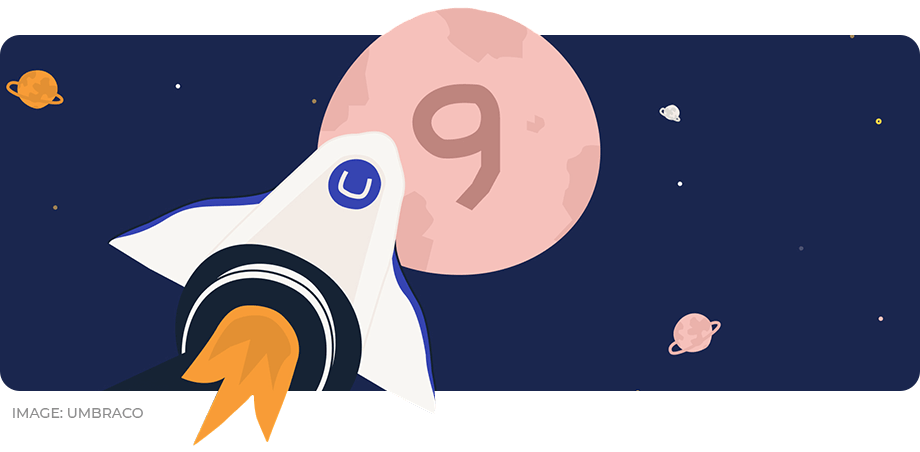 Umbraco 9, the latest version of the flexible and user-friendly CMS of choice for more than 700,000 websites around the world, has just arrived. The open-source CMS is free to install and use right now, and will become the default version for all new projects created on Umbraco Cloud.
As an Umbraco Certified Partner, we've already had a chance to take Umbraco 9 for a test drive and explore its new features. Here's what you need to know about what's different, what's stayed the same, and what it all means for your future Umbraco projects.
A framework for the future
The biggest and most notable change is that Umbraco 9 features a complete update of the CMS' technology stack, now running completely on Microsoft's .NET 5 and ASP.NET Core.
With the update necessitated by Microsoft no longer working on the older .NET framework, the Umbraco development team took the opportunity to bring the codebase completely up to date, making it more attractive to developers and giving it a solid foundation for years to come.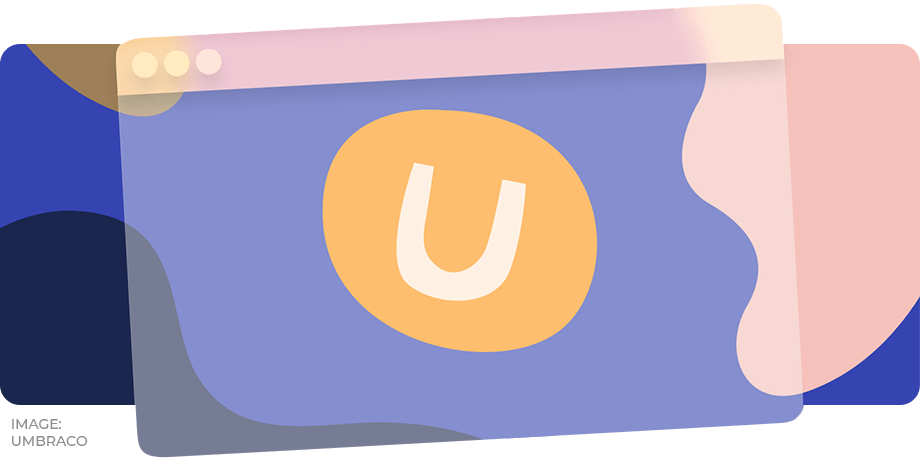 Developers can now take full advantage of the features offered by the new framework, including improvements to all the familiar APIs and services, as well as access to impressive new tech like Razor TagHelpers, Microsoft Dependency Injection and View Components.
With a better underlying tech stack comes significant performance enhancements. With the new framework, you should find that your Umbraco projects are even faster, less resource-intensive, and more scalable than before – depending on what operations you're running, you could be looking at percentage increases in performance in the 100s, if not the 1000s. Simply put, that means developers can build more impressive sites and more effective solutions for their clients.
Umbraco 9 has also been built to be fully compatible with the upcoming .NET 6 release, which will bring with it a round of further enhancements.
Cross-platform compatibility
Umbraco 9 opens up the CMS for a whole new pool of web developers, because by being on .NET 5, it's now cross-platform compatible with macOS, Linux and Microsoft Windows. So if you've been forced to run previous versions of Umbraco on a virtual machine, you can now run it natively on your preferred platform – you can even run Umbraco 9 on a Raspberry PI, if you so desire.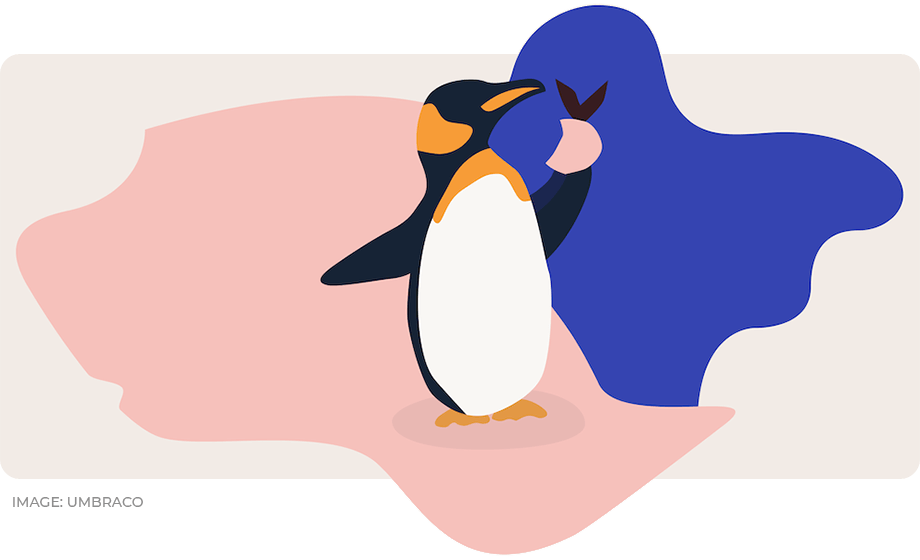 Developers also get a wider choice of the tools they can use. If you're a VSCode user, for instance, you can now get proper IntelliSense in your Umbraco projects; Visual Studio and Rider can also be used to their full effect in Umbraco 9.
The more things change…
While the underlying framework has been updated and future-proofed in ways that are sure to delight developers, content editors will find the experience of using Umbraco 9 very much the same as using Umbraco 8. The changes are mostly performance-related, so you get the benefits of using a CMS you're familiar with – only now it's got a supercharged engine under the hood.
That means it ships with the exact same editor-friendly features and fixes that proved so popular with users of Umbraco 8, including Language Variants to support multilingual sites, and Infinite Editing to streamline workflows and create a frictionless editing experience.
Similarly, Umbraco 9 will work pretty much the same way it always has on Umbraco Cloud, so Cloud users will still have access to features like one-click installs, multiple environments with built-in schema and content synchronisation, and automatic upgrades.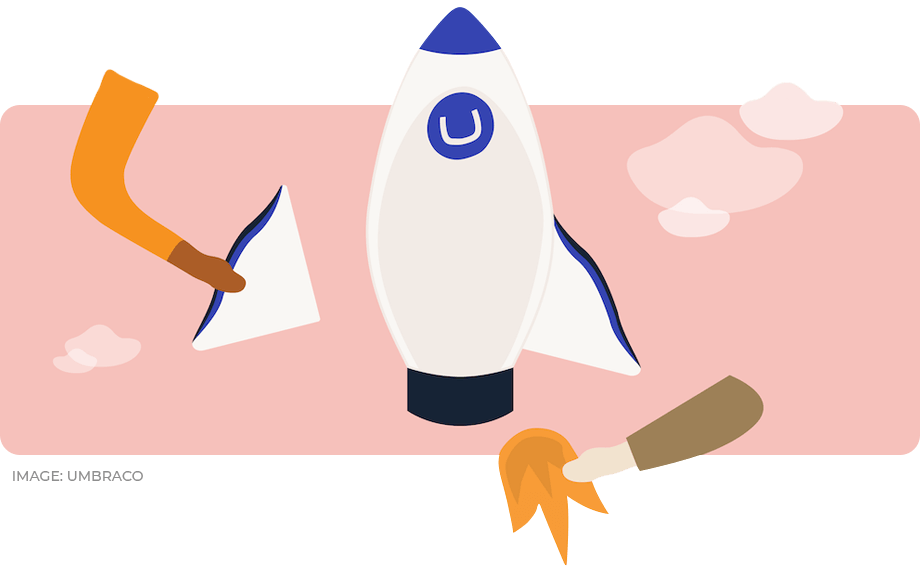 In terms of compatibility, existing Umbraco 8 projects can be migrated to Umbraco 9, and your existing content should just work, because there are very few database changes (and there are automatic migrations in place for the database changes that have been made).
Most of Umbraco's famous 'packages', which extend the functionality of the CMS for editors, developers and site visitors, are already available for Umbraco 9, including all the Umbraco HQ packages, and many of the packages developed externally.
In some cases, however, you may need to look for alternatives. Fortunately, Umbraco still has an incredibly proactive open-source community with more than 220,000 members, so if there's a particular functionality you'd like your project to have, there's a good chance someone has already built it.
What's next?
Going forward, Umbraco 9 is the major version of Umbraco, so you can expect new features and fixes every six weeks, just like you're used to with Umbraco 8, as well as patch releases as needed.
Umbraco 9 also represents the start of a new release cadence for major versions of Umbraco. From Umbraco 10 onwards, Umbraco releases will be aligned with Microsoft's .NET Long Term Support (LTS) releases, so they always reflect and support the latest Microsoft technology.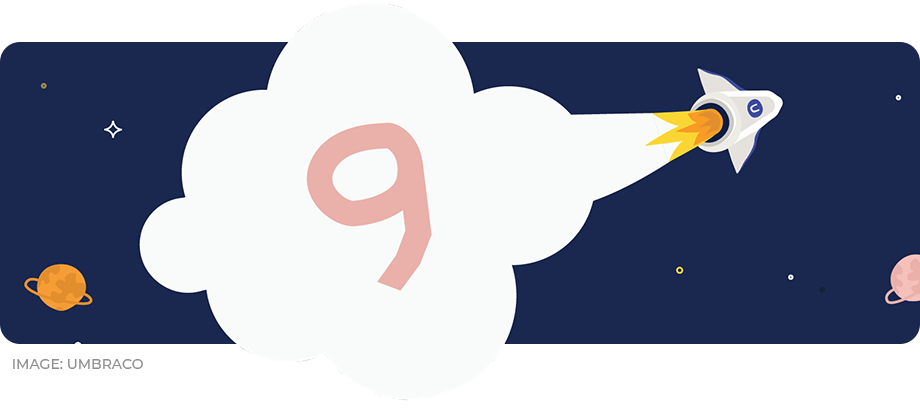 In the meantime, we recommend migrating your existing Umbraco projects to Umbraco 9, and not holding out for Umbraco 10 – which doesn't yet have a release date – to launch new projects. The differences between Umbraco 9 and 10 are expected to be relatively minor, and automatic migrations will be included where possible, so moving existing projects to future major versions should be a straightforward process.
As Australia's largest Umbraco Gold Partner, Zeroseven knows there's no limit to what can be achieved with the enhanced power, compatibility and functionality of Umbraco 9. Contact us to make the leap and start enjoying the benefits today!