Kentico Site of the Year Finalist
Kentico Site of the Year is an annual event that recognises the best implementations of the platform. ​
The finalists and winners are those who succeed in delivering exceptional user experiences by creating websites or apps that show excellence in creativity, innovation, content modelling, and the use of technology.
Our site rebuild of the Goodstart Early Learning platform was awarded a finalist in the Education and Careers Industry award by excelling in the following judging areas:
Client satisfaction​
Customer success​
Ease of use​
Interactivity​
Graphic design​
Content​
Use of Kentico capabilities​
Innovation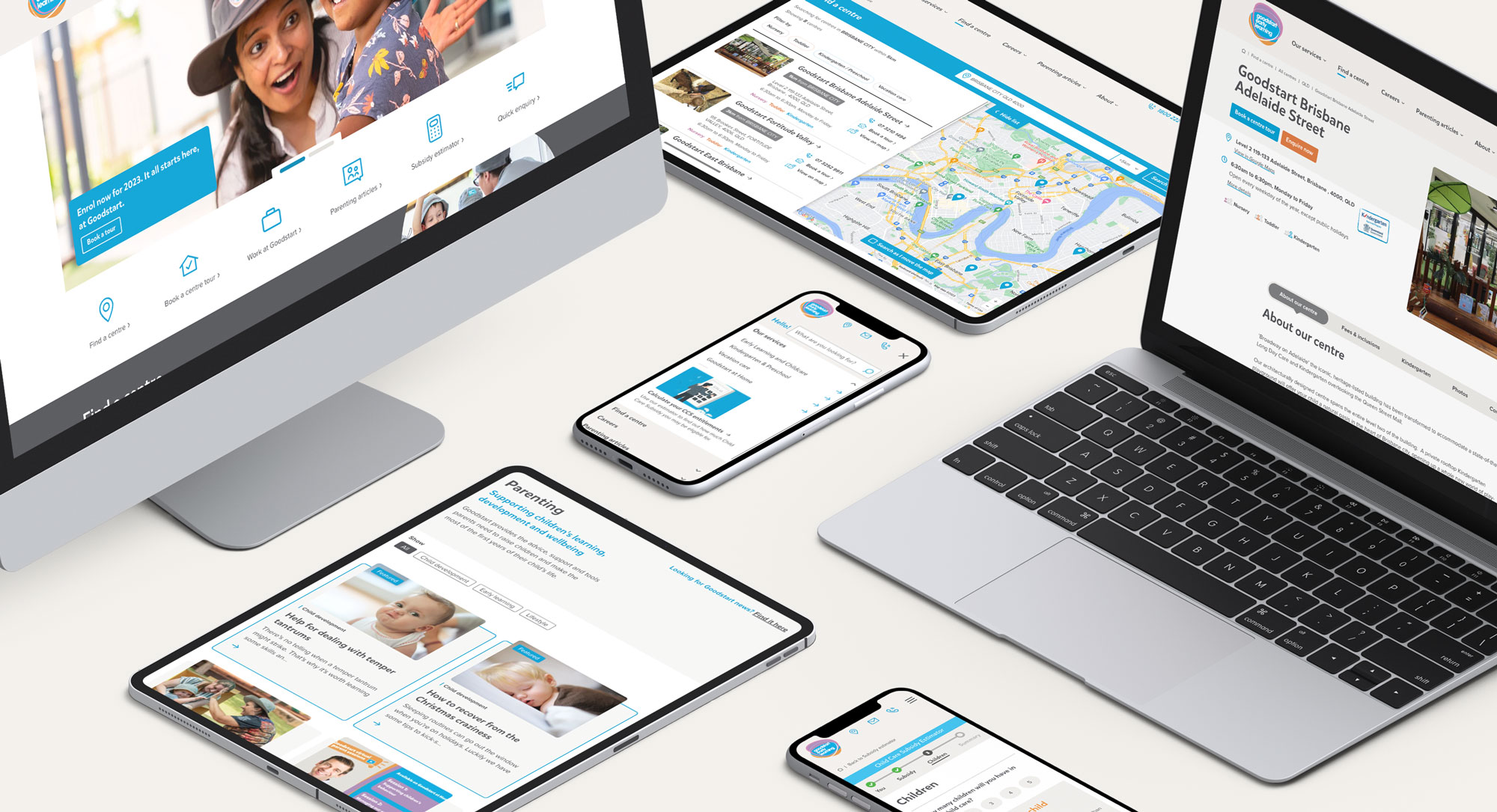 Our hard work on the Goodstart Early Learning website was not only recognised in the Kentico Site of the Year awards, we were also awarded a Site of the Month in February 2023! You can read more about the website on the Site of the Month blog post.
... then take a look at all the winners and finalists for Kentico Site of the Year 2022.