A warm and fuzzy reunion at Zeroseven's Winter Warmer
The world has been through some major changes over the past few months, but there's one thing you can always count on – Zeroseven's annual Winter Warmer staff dinner!
Our Winter Warmer event has traditionally been a chance for staff and their partners to meet and mingle. But, given the circumstances, this year's event was a more intimate affair, limited to staff members only – many of whom hadn't had a chance to see each other in person since we closed the office and started working from home in March. It was a thrill for us all to meet face-to-face, with no screens in sight.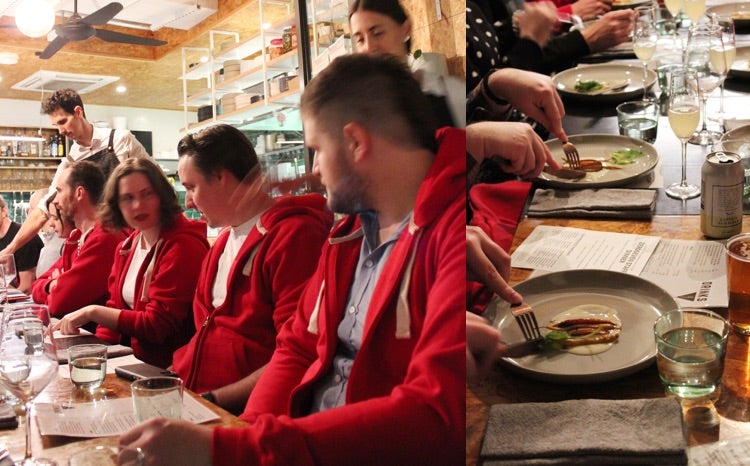 In keeping with Zeroseven's strong commitment to sustainability, this year's gathering was held at Grown, a restaurant located in the inner-city suburb of West End known for its plant-based menu. Utilising locally grown produce from ethical and transparent suppliers, Grown supports sustainable and fair food systems.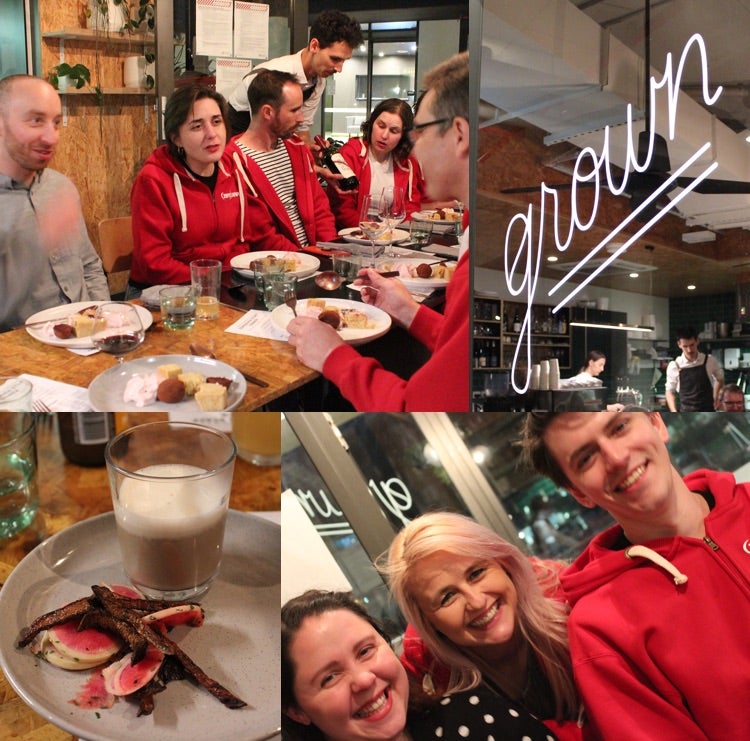 We were treated to a five-course vegan degustation. It wasn't just a dinner – it was an experience, as the chef guided us through the provenance of each dish. It was so satisfying to know, for instance, that the divine mushroom lattes that came with the first course were made with mushrooms grown just 200m up the road from the restaurant, and that the water used to soak the mushrooms was responsibly re-used for the sumptuous pak choi with brown rice miso in the third course.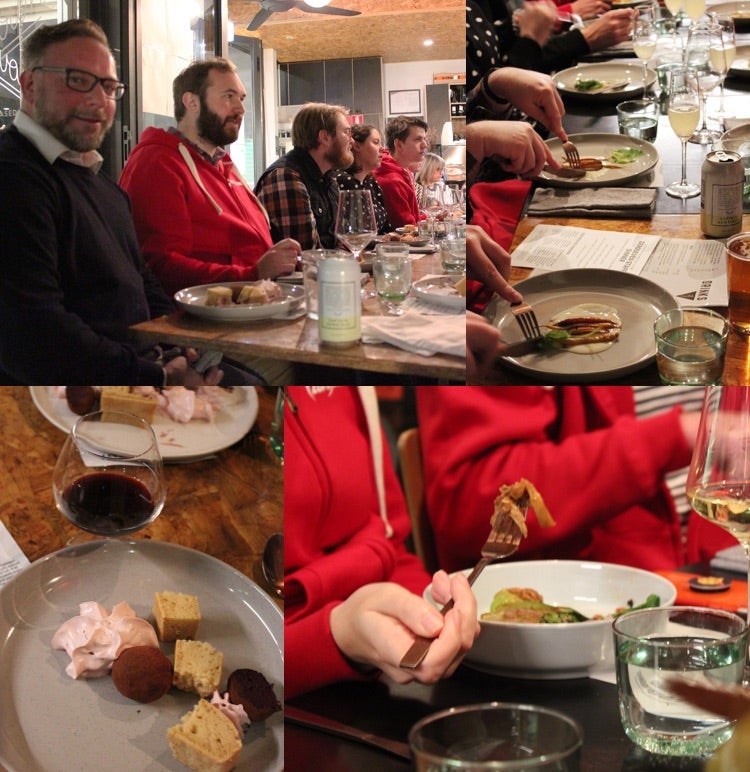 Other highlights from the degustation included sweet and spicy heirloom carrots with maple syrup and amarillo, and a decadent (but guilt-free) dessert with beetroot and dark chocolate. Better yet, the dishes were expertly matched with vegan-friendly wines from Grown's list of locally produced beverages. 
As befits their philosophy, absolutely nothing was wasted – any food scraps left over from the five courses were diverted to Jane Street Community Garden, where they will become compost for crops to be harvested by the local community. 
For those Zeroseven staffers who aren't accustomed to a plant-based diet, dinner at Grown was a chance to step outside their comfort zone and try something new. I suspect there may even have been a few converts to the vegan lifestyle by the end of the night.

Afterwards, we retired to the office for a friendly – but competitive – game of cards. Hopefully we'll be spending more time together there soon, taking advantage of our new energy-efficient systems and feeding coffee grounds to our worm farm. 
Cheers to another year...