A games night where everyone wins.
The 2023 edition of Zeroseven's annual Winter Warmer featured plenty of competitive socialising, dinner and drinks, making lots of memories together to strengthen team bonds.
We headed to Oche darts bar on foot from our Adelaide Street office where the games kicked off. Splitting into teams we made the most of the digital dart boards, playing all sorts of games from 201 to Killer! No matter the skill level, with work functions like these it was pretty clear everyone was a winner, but we still all received a medal to prove it!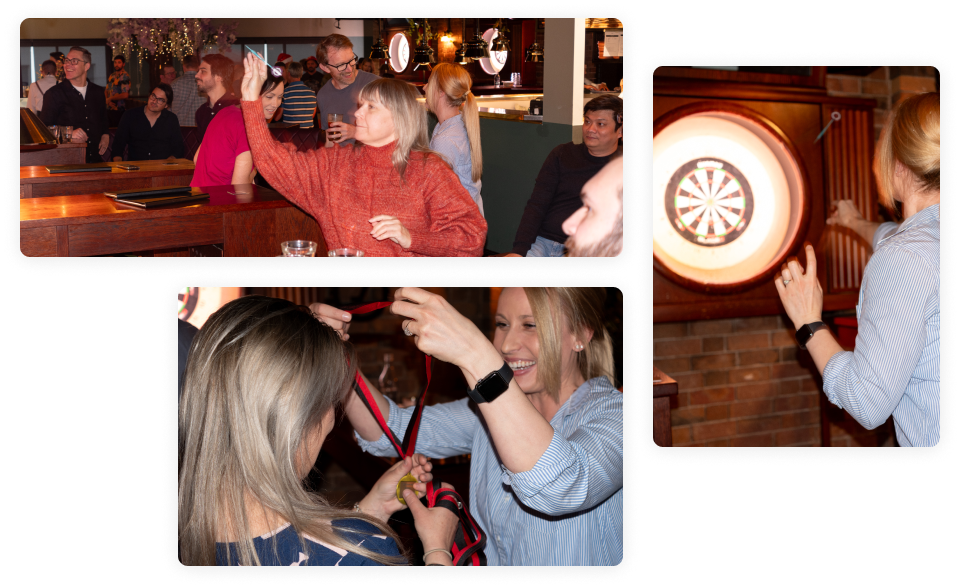 With our skills sharp we moved onto the Shufl boards - if you haven't tried one out before, we definitely recommend!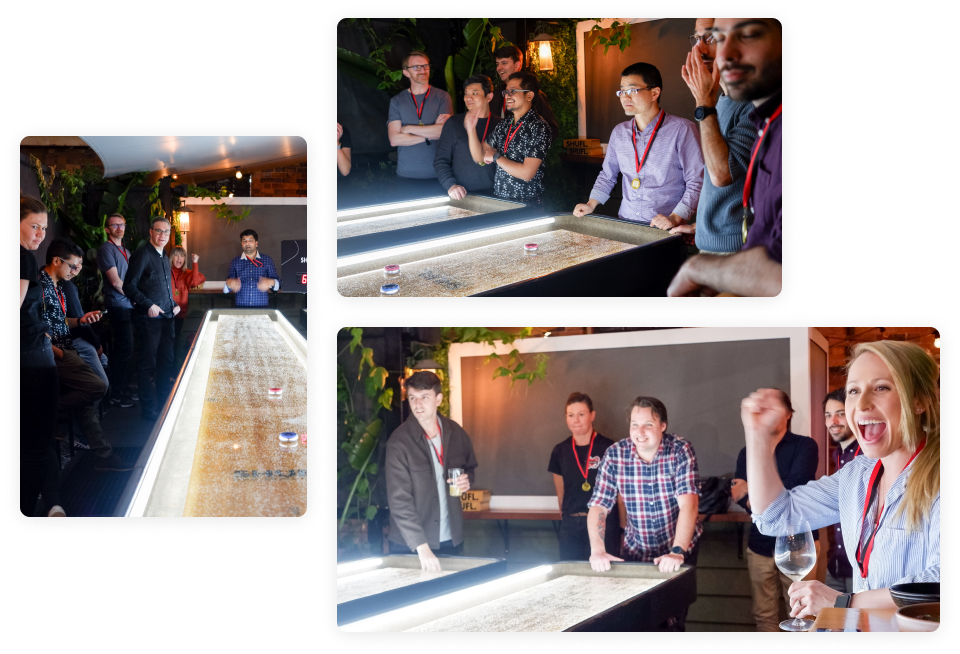 Once scores were tallied and trophies awarded, we moved onto Sixes and Sevens for some dinner and drinks (and even more boardgames) to wrap up the night.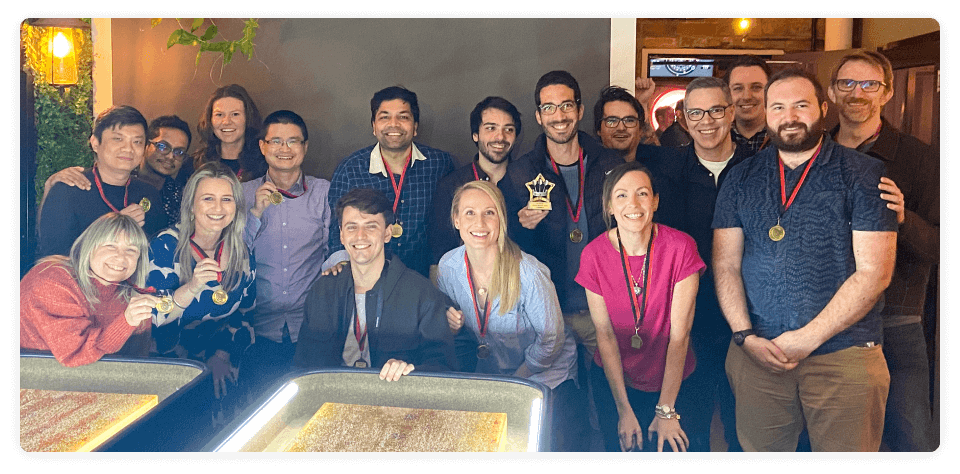 Thanks to Cortnie and Margaret for organising such a fun night, and to everyone for turning up and making it so!